Chancellor Message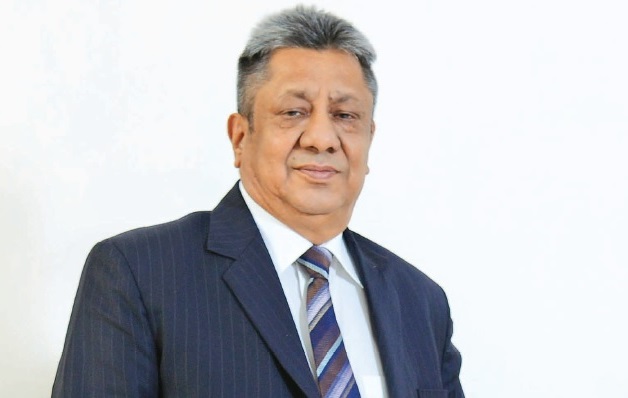 The fast-changing world of tomorrow will be an exciting and a challenging place to live, where only the people who adopt themselves to the situation, keep pace with upcoming technologies and have the ability to align their ideas, thoughts and ways of working to changing situations will survive. Keeping this in mind, I foresee IFTM University to undergo transition from versatility to super specialty. At IFTM University, we provide the students an atmosphere which encourages them to become life-long learners and to work in a multi-cultural, ever-changing society. The students holistic development has given me the confidence that the ethos and work culture of IFTM University is building up as per the vision of its founder (late) Shri Onkar Saran Kothiwal.
The prime objective of the University is not only to impart relevant knowledge and skills, but also to make our students proficient in effective communication, aware of ethical standards, and appreciative of universal and human values. We want our students to develop into the leaders of tomorrow, to infuse the world with the energy of their ideas and innovations, and to advance the frontiers of knowledge in ways that translate into tangible benefits for the community and country.
For any University, the excellence lies in the transitional abilities of its faculty and its facility, ethos and infrastructure. Iam always aware of the efforts that our academic board puts in to develop the team of subject matter experts at IFTM University. Our team understand the core vision of empowering our future generations to be ethically, morally and intellectually elite. They practice the art of teaching with a student-centered and transformational approach. The excellent infrastructure at the University, both educational and extra-curricular, magnificently demonstrates the importance of ambience in facilitating focused learning for our students.
A key part of the learning experience is what students do beyond their classrooms. Keeping this in mind, the hostel facilities in the University premises have been designed with utmost care and attention so that the students can feel secure and at ease. The idea is to ensure the students are provided with every facility they could possibly require, to explore their potential and develop an attitude towards life that will serve them forever beyond the boundaries of IFTM University. Today, the University has a proud record of evolving efficient, confident and highly knowledgeable technocrats, managers, pharmacists and entrepreneurs with global thinking and futuristic mind-set that will certainly contribute to nation building with a strong adherence to Mission, Vision and Values.
I hope our students will find learning in IFTM University an invigorating experience.
I welcome you all to join hands in laying the foundation of your future with values, wisdom and knowledge.
Rajiv Kothiwal
Chancellor