Pro Chancellor Message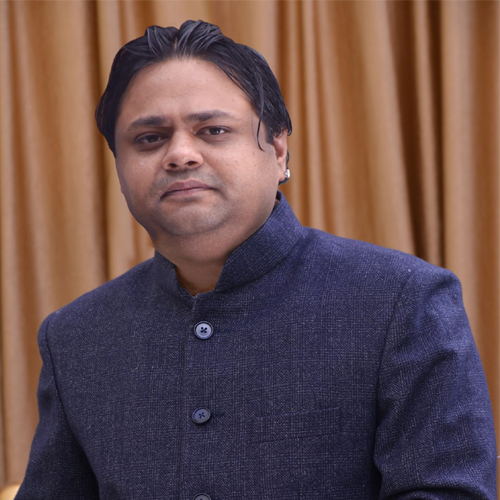 At IFTM University, Moradabad, we believe in providing a truly value based education to develop good professionals, ready to excel in any career, they wish to pursue. We know that the world has become more complex and in order to be successful, efforts with full zeal and commitment is required. In view of this, we put more emphasis on determining one to one contact and also focus on the vital needs of each student. Our faculty teams relentlessly monitor the progress of every student and guide them accordingly on the way to achieve all-round success in their life and career ahead.
The University is proud to have several illustrious Alumni working as Managers, CEOs, Officers, Distinguished Teachers, Administrators, Eminent Researchers and Academicians. It has been collaborating with various Universities and top research institutions to promote student and teacher exchange programmes.
Our commitment for all-round development of the students through industry exposure, experiential and research based learning along with sports and extracurricular activities is paramount.
I am very much confident that we will continue to uphold our pre-eminence in teaching and research and the University will soon rise to the level of one of the top educational institutions in the country.
I am very happy to state that the University plays a vital role in providing high quality education in India along with extracurricular and co-curricular activities. Establishment of hi-tech and cutting edge Incubation Centre for student driven start-ups and research initiatives are the main concerns of this University.
Apart from all this, the Alumni, students and faculty of the IFTM University forms not only a professional network, but also an association for life.
In our earnest attempt to be the best and preferred source of learning, IFTM University is a temple of learning that focuses on empowering the society we live in, with competent and responsible professionals at hand.
At last, I wish all our students for productive learning experience and also our teachers to excel in their academic endeavors.
Abhinav Kothiwal
Pro Chancellor