Placement Cell
In todays world of high professionalism and fierce competition,it is necessary for overall development of each faculty of the students to make them a better human being and to develop their life skills for making them job ready for the current scenario. No doubt it is a great challenge for the Training & Placement Cell to carve out and shape the students future career prospects and overall development.
Training and Placement cell of IFTM University plays a crucial role in locating job opportunities for Under Graduates and Post Graduates passing out from the University by getting them placed in reputed firms and industrial establishments. The Placement Cell operates round the year to provide career guidance and counseling for the students and sustain relations with various industries.
Throughout the year the cell arranges training programs like Mock Interviews, Group Discussions, Communication Skill Workshops etc which provide a platform for the students to improve his/her soft skills. In these sessions the students are facilitated by interactions so as to engage them in raising queries and involve them in healthy discussions. Seminars, workshops and guest lectures which are an important tools of interaction between faculty, students and the experts are used for learning. The Department coordinates with the companies /industries and tries in-depth learning about their requirements needs and recruitment procedures and then assists them in recruiting most suitable candidates.
Salient Features
| | |
| --- | --- |
| 1. | Guidance of the students on Goal Setting and to choose right career and to gain knowledge, skill, and aptitude accordingly. |
| 2. | Regular sessions on Group Discussions, Mock Interviews and various Soft Skills. |
| 3. | Training and development of the students to face the industries recruitment process and meet the manpower requirements of the industry. |
| 4. | Arrangement of pre-placement training/workshops/seminars for students. |
| 5. | Motivational sessions of the students to aspire for higher studies and to take competitive exams such as CAT, GATE, TOEFL, GRE, IES,UPSC etc. |
| 6. | Initiation, development and establishment of Institute-Industry relations. |
| 7. | Placement of the maximum number of students through campus & off-campus interviews conducted by different companies. |
| 8. | Motivation of Faculty to inspire and encourage students towards the Best Career Orientation. |
| 9. | Mobilization of the Alumni Resources for the benefit of students in the overall development and placement. |
Director's Profile
Mr. K.K. Bansal is a Chemical Engineer from Indian Institute of Technology, Delhi. He is working in the University since July 2013 and has been instrumental in its establishment and growth. He has worked in Textile and Chemical industries as promoter and partner. He has experience in entrepreneurship development from concept to plan to execution and management. He has worked extensively as a consultant in quality assessment and control in dyestuffs. He established a test house for dyes and chemicals in Delhi. He has been active in spreading awareness of importance and need of quality management in small scale sector for its growth and survival. He has keen interest in student motivation and quality education through a planned mix of curricular, co-curricular and extra-curricular activities.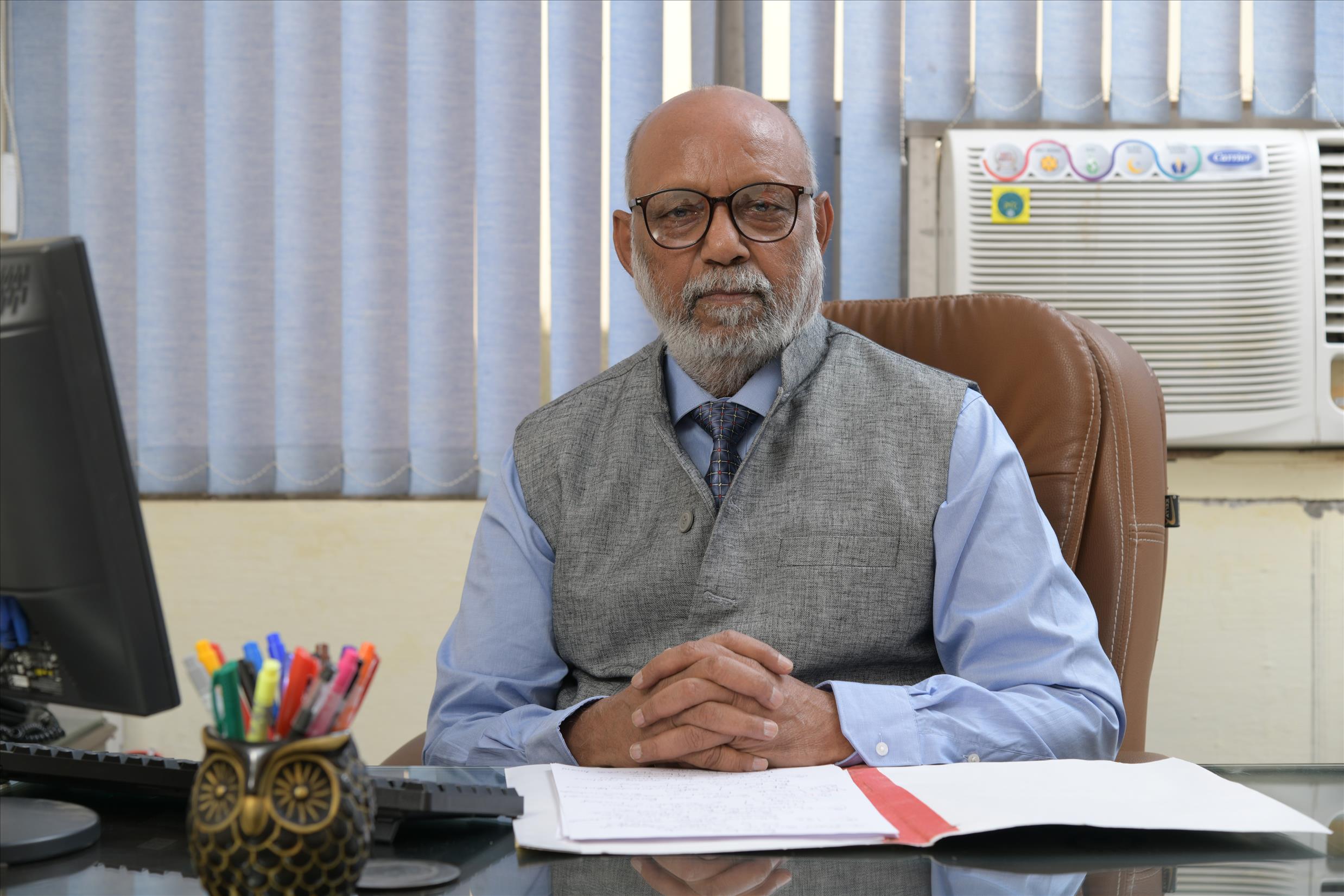 Mr. K.K. Bansal
Director
Placement Cell